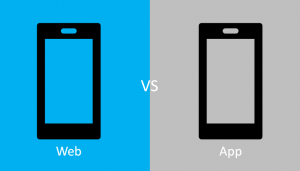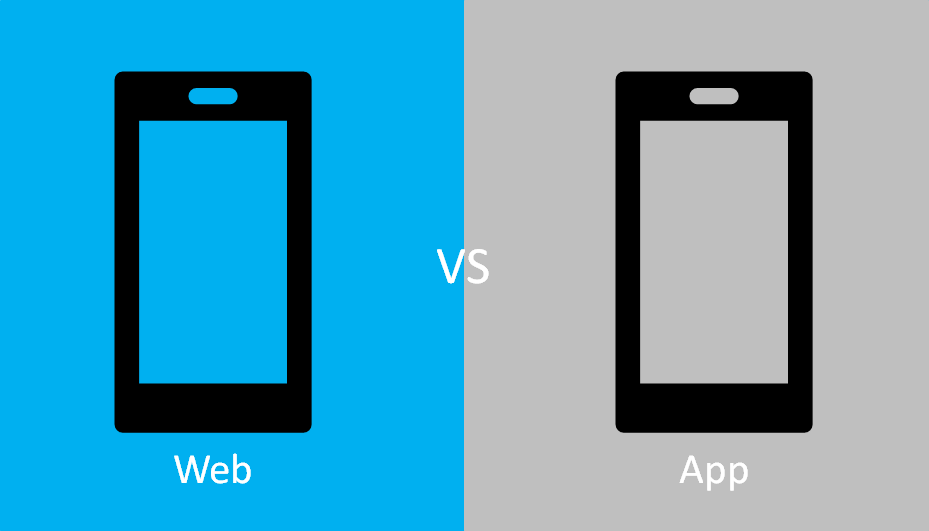 Læsetid: 6 minutter
Kære bilejer, vi lukker vores app…Sådan lød en mail jeg modtog i august fra autobutler. Budskabet i mailen var, at autobutler lukker deres mobile app og i stedet henvises deres mange brugere til at anvende deres webløsning.
Det fik mig til, at tænke på et af de dilemmaer vi ofte drøfter med vores kunder. Skal man lave en app eller en web app. Hvis du er i tvivl om forskellen på de to, så dækker de to næste afsnit kort dette – alternativt kan du springe disse to afsnit over.
Hvad er en app?
Når man taler apps så handler det om programmer der afvikles på din smartphone. Det vil sige enten en iPhone eller Android enhed – værende både smartphones og tablets. En app kan kun afvikles på disse enheder.
Hvad er en webapp?
En webapp er en webløsning der køre i din internetbrowser (Chrome, Firefox, Safari, Edge, osv.). Det vil sige, at den kan køre på alle enheder der har en internetbrowser.
App eller webapp – Beslutning om retning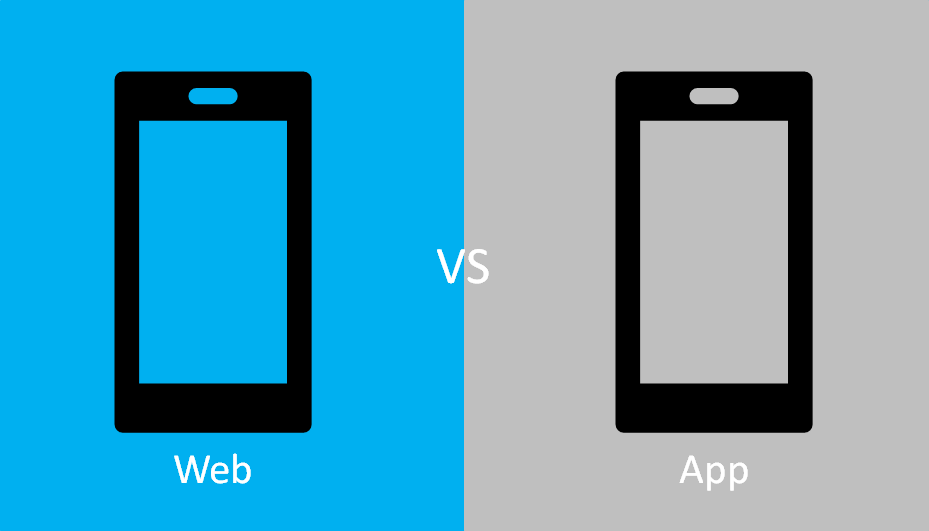 Vi ser typisk på følgende 3 områder når vi drøfter emnet med vores kunder:
Kommercielt/eksternt eller internt brug
Funktioner og tekniske krav
Økonomi og budget
De danner grundlaget for at tage beslutning om man skal gå app eller webapp vejen.
Kommercielt eller intern brug
Der er mange ting der afgør om en app er en success, men en af dem er blandt andet hvor mange og hvor ofte anvendes den.
Selvom udbredelsen og anvendelsen af smartphones kun er og fortsat er stigende, så er barrieren for at ville installere en app blevet større. Der skal mere til i dag for, at folk ønsker at installere en app, især hvis det ikke er en de anvender hver eneste dag.
Derfor plejer vi at rådgive vores kunder til at overveje hvad det er for en gruppe de rammer, hvor ofte de anvender den og hvilket incitament de har for at bruge/installere den. Er det eksterne folk så er det, som udgangspunkt sværere at få dem til at hente en app. Hvorimod er det internt man skal bruge det så er det en anden sag.
Funktioner og tekniske krav
En anden afgørende faktor for valg, er hvilke krav der er til løsningen – både funktionsmæssigt, men især også teknisk (Disse ting hænger selvfølgelig oftest sammen).
En app har en bedre adgang til en smartphones hardware og det betyder at performance typisk er bedre. Ligeledes kan der være funktioner man ikke kan lave via web da det kræver den direkte adgang til hardwaren.
Eksempel på dette kunne være, at man ønsker at lave en Pokemon GO løsning der arbejder med Augmented Reality
Læs også: Augmented Reality (AR) – Sjov gimmick eller værdiskabende teknologi?)
At arbejde med Augmented Reality kræver direkte adgang til den AR teknologi der sidder i din iPhone eller Androids kamera. Dette kan (endnu ikke) tilgåes via en webapp.
Det kunne også være at løsningen skal tale sammen med en bluetooth enhed, ex. et sundheds armbånd. Her er der igen behov for noget specifikt hardware (bluetooth) og dette er ikke muligt via web.
Men tingene flytter sig hele tiden. Webapp bliver bedre og bedre til at tilgå funktioner der ellers tidligere ikke kunne tilgås fra web. Eksempler på dette er GPS lokation, Notifikationer, Kamera direkte på mobilen. Man kan endda ligefrem lave offline funktionalitet via webapp's. Det vil sige at løsningen godt kan køre uden internetforbindelse i en rum tid.
Så "gabet" på hvad man teknisk kan på app og webapp er over de seneste år blevet minimeret.
Performance er dog fortsat stadigvæk bedre når der afvikles direkte på app og ikke skal ske via webapp.
Økonomi og budget
Økonomi spiller, som i mange andre beslutninger, også en væsentlig rolle. Hvis vi tager det indledende eksempel med autobutler, så har de hidtil haft både app og webapp. Teknologierne bag de to løsninger er forskellige og derfor er det muligvis også forskellige folk der udvikler på de to løsninger. Dette er med til at øge både kompleksiteten og arbejdsindsatsen når der skal laves ændringer. Det betyder også at deres omkostninger til udvikling og vedligehold er større end hvis man blot havde en løsning.
Har man app til både iPhone og til Android så har man lige pludselig to platforme man skal udvikle til. Dette er igen med til at øge omkostningerne. Over de seneste år er der kommet en række hybridplatforme til – også kaldet cross platform app. Ved at bruge dem er det muligt kun at lave en app der kan anvendes på både iPhone og Android. Eksempler på disse cross platforme er: Xamarin, ReactNative, Ionic, m.fl.
Vælg det der passer bedst til jeres situation
Der er intet standard svar til om app eller webapp er vejen, men det er en afvejning af hvad der er vigtigt i den konkrete situation.
Håber ovenstående kan bidrage i jeres overvejelser til det rigtige valg for jer.
Held og lykke med projektet 😊